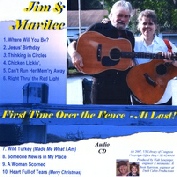 Appearances of the Jan Ladd Sunday Bluegrass Gospel Singing & Jams and with Connie Harper's Crooked Halos.
Back Porch Pickers Schedule
Jun 6 - 9, 2019 - Soggy Bottom Bluegrass Bunch Camp-In
85 Myers Rd, Brooksville FL 34602
Aug 23 - 24, 2019 - Kissimmee Midsummer BGF
address coming...
This page will be updated as new events are available. Please stay tuned...
Visit the Sertoma Youth Ranch Events page for upcoming activities.